Kefalonia the real blue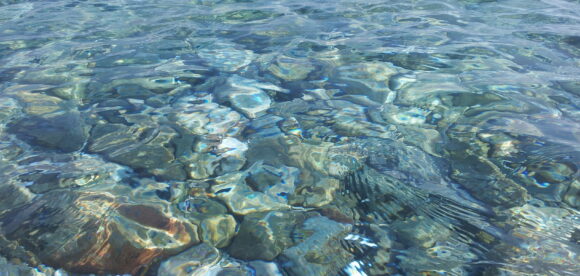 Kefalonia the real blue
In Killini a ferry to Kefalonia is waiting for us.
Kefalonia is the island with the bluest water i've ever seen!
On the road between Monemvasia e Killini there's the "Bikers' road"
with rocks, caves and a lot of green.
We donate you a little bit of it in this video:  Bikers' road
Here we made a lot of visits in stupendous place, breath.taking.
As the Antisamos beach…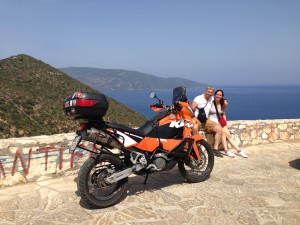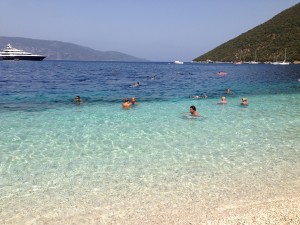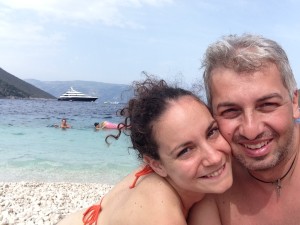 The wonderful Melissani cave: mystic experience,
it's pursuant to the myth a door that linked living's and death's worlds.
While floating the ferryman sings a slow lullabye,
we really feel that door.
You have to visit this place!!!! And write us your opinion 🙂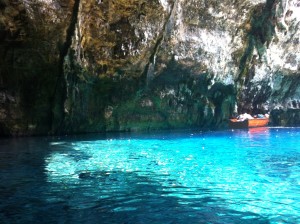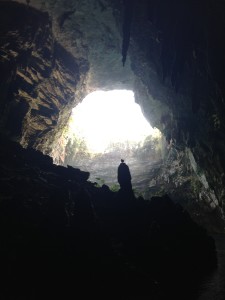 Itaca: where, looking at the landscape in the highest poin of the island,
the idea of this blog was born.
Myrtos beach: from wich you can se the best sunsets of the world.
(Photos cannot be as reality)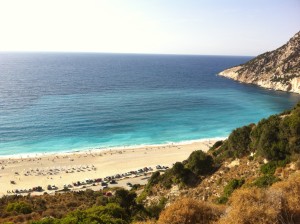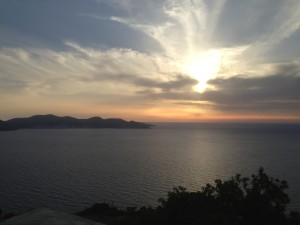 Finally, after a lot of curves (if you don't believe it look at the video here: curvy roads ) finally we reach Assos, little town with wonderful ruins unattainable. You'll find signposts that say "2 km by feet". But this two km are of height and you have to climb curves for 45 minutes!!!

If you need help to plan your holiday we can help you here!