Last stop: Patras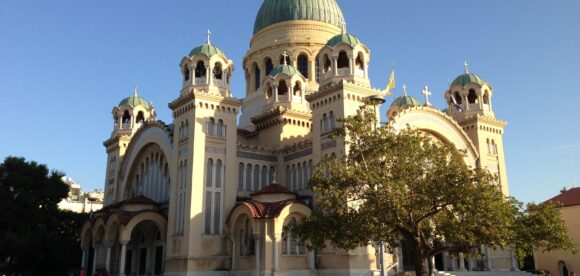 Last stop: Patras
After another ferry we moved to Patras,
a city that left us not many but that many…it's enough!!!
There's a castle but it has been destroyed from a lot of heartquake,
it's a very commercial city and in the evening the streets are full of  persons.
But what's really, really intresting is: Achaia Clauss!!!
Old cellar…we went there only to visit and we left with 8 bottles of vine 😀
poor Ciccions!!!It was already heavy!!!!  
Ooops! I forgot Saint Andrea's church, the largest Orthodox church of all Balkans
In Patras our travel mate left us, we went on alone.
The Ciccions sometimes didn't start, but than takes a breath and starts.
On the road between Patrasso and Igoumenitsa, we passed the Rio Antirion,
a big bridge in american style, and than made a stop in the Monastery of the holy metamorphosis. It's a spiritual place a little bit unusual…ther a monk told us that the italian situation
will go ever worse, he spoke about economy in italian better then me.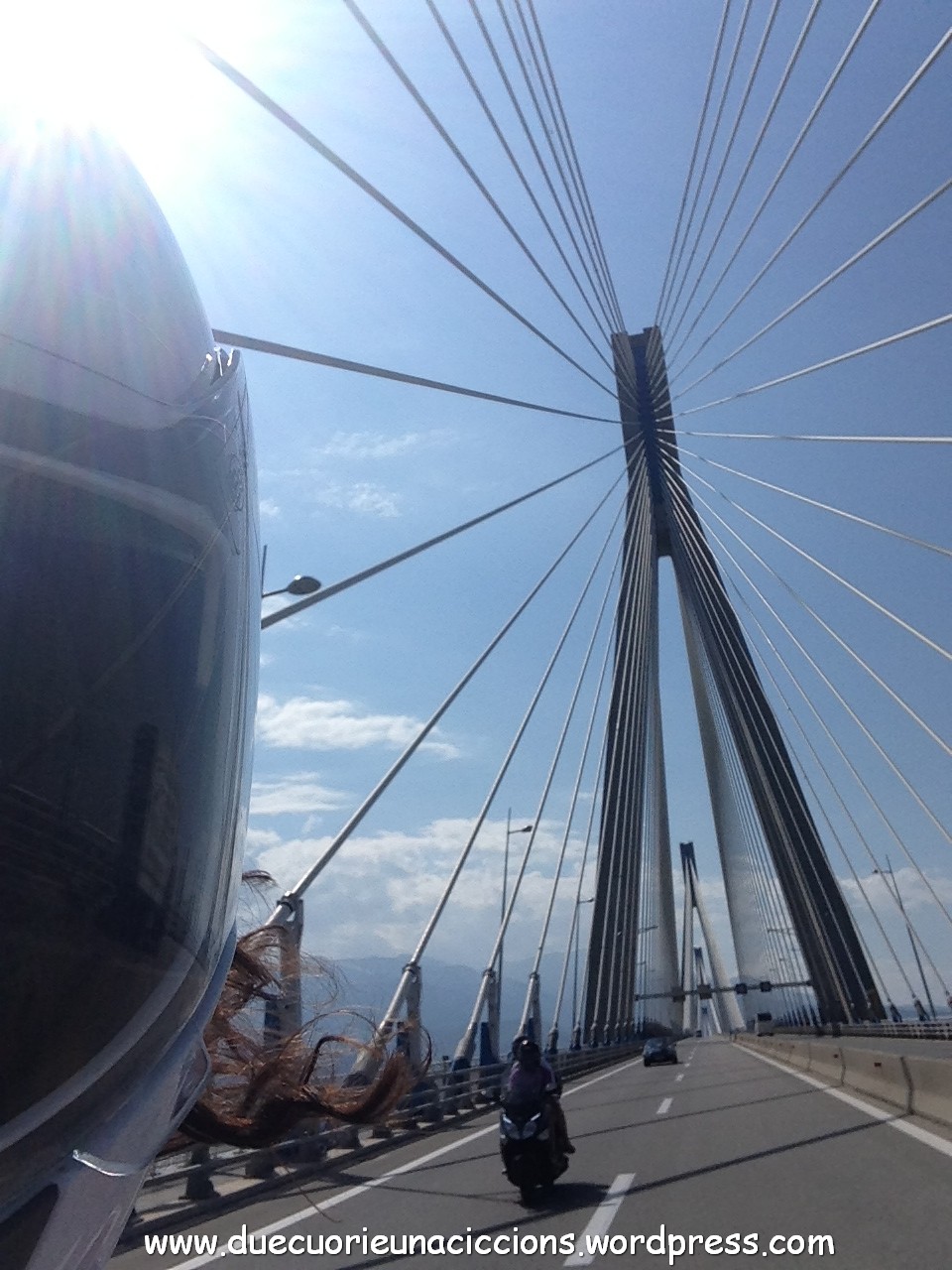 Arrived in Igoumenitsa we rested and waited for the ferry, another dream was finished…with the Ciccions superloaded and the hearts  full of blue…back home…OUR home!!!!!
If you need help to plan your holiday we can help you here!