Macedonia with our motorbike
Have you ever been in Macedonia?
We did not.
And probably we did it only beacuse of it was on our road to Durres' harbour during our Second Balkan tour.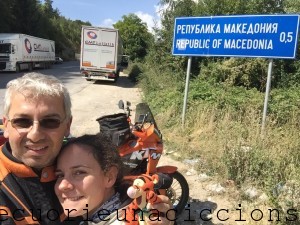 It wasn't easy to find informations on web before our departure, so we're happy to write about our experience.
A very "raw" Macedonia welcomed us and we made an unforgettable stop in the first group of houses we found on the road after the bulgarian border.
The tables outside said us that there was a restaurant so we explain with signs that we need to eat and that, yes, we eat everything.
It was a wonderful experience!
The miss was very embarassed beacuse of the free chicken that was running around our table.
Obviously I was happy such as a 4-year-old girl.
Perfect dinner, light beer and only 5 euros for both of us.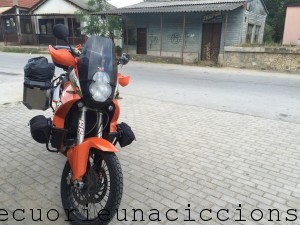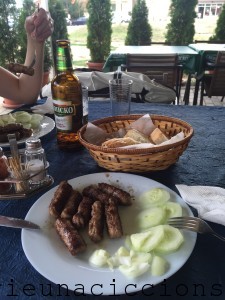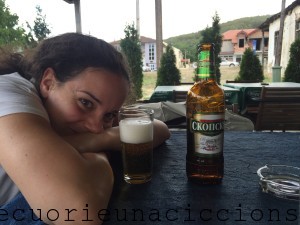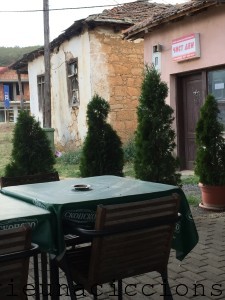 Our first stop was the main city: Skopje.
I read that Skopje is the city of Mother Teresa, of fountains and of statues.
We found signs of Mother Teresa only in a house-mouseum that we found closed but above this, this city really amezed us!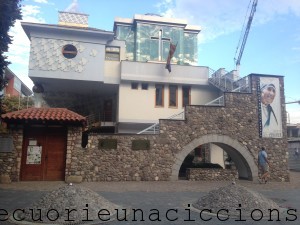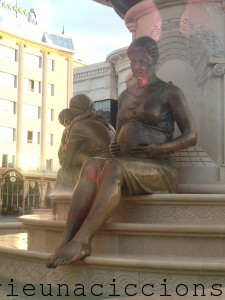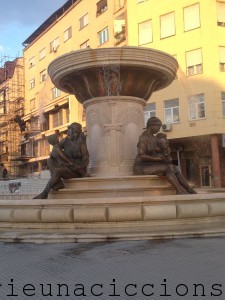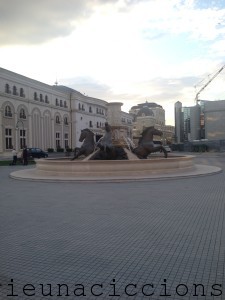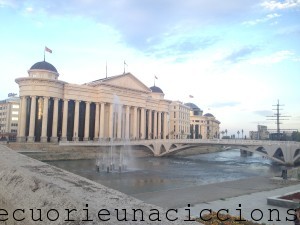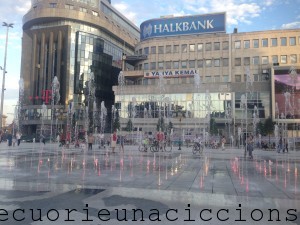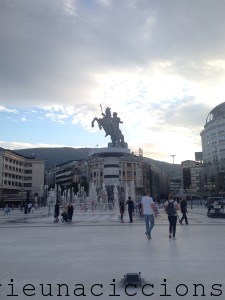 Looking at this city a thought at Las Vegas and at Disneyland.
Everything is very very big, new and amazing and it looks like something that is not real.
The city was rebuilt a lot of times during history and they built fountains and museums always bigger!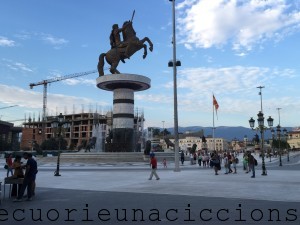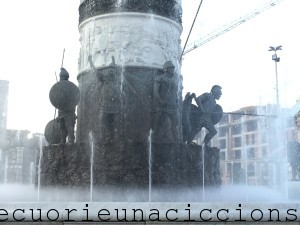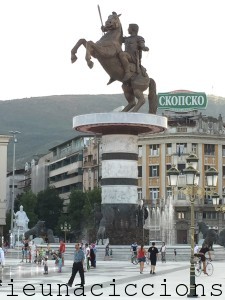 Paying attentions at photo's details you'll notice the size of people and the gap between people and buildings…it's incredible!
We reached the old part of the city crossing the central square, full of coloured fountains dancing at rythm of music.
You must be biwitched!
Bridges link the new and the old part of the city.
The old part is a big bazar made with stones and from the bridge it's possible to take good shots of the city.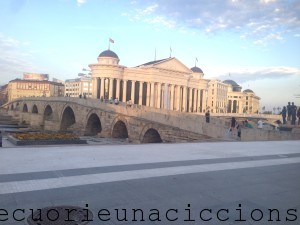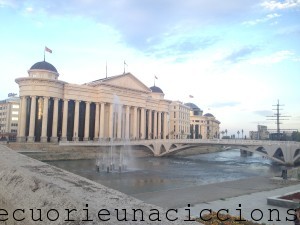 The athmosphere of the entire city changes when the dark comes. We hearthly suggest a walk through the city in the night.
There are some little pub well you can eat very good ypical plates but the only thing that buthered us a little was the constant presence of kids that tried to sell us snacks for charity.
More or less 8 kids in a hour of time and we really won't and cannot just ignore it.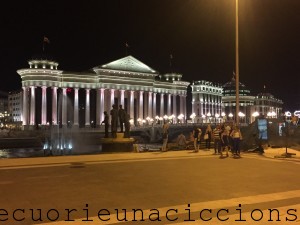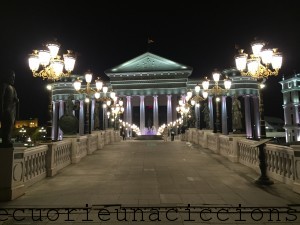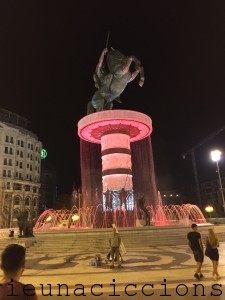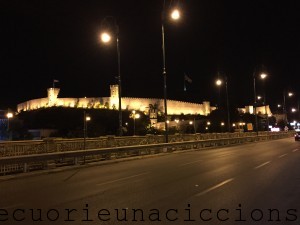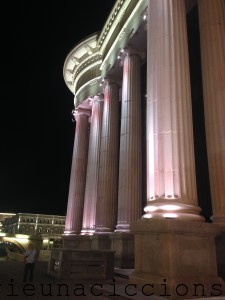 The little man in the last photo is Pasquale, we took it in order to let you know how big the museum is!!!
We left Skopje for the place where all Macedonian go for the weekend: Ohrid lake. The road to reach it it's amazing, we met lots of bikers and there is a place in the forest you'll go through where everyone stops for coffee, snacks and petrol.
A road absolutely incredible that you can't loose once in Macedonia and an enchanting destination.
In Ohrid we met people from all over the world and a lot of boys stopped us to advertise their hotels, rooms or villas for rent.
We had lunch there looking at the wonderful landscape and then…on the road again!!