"In the middle of the air": Meteora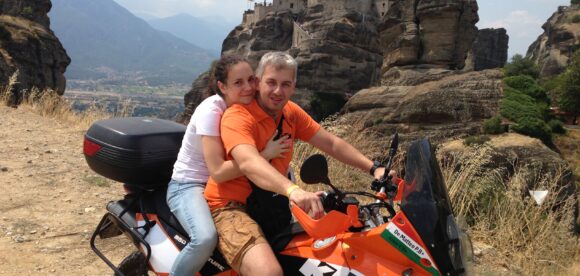 "In the middle of the air": Meteora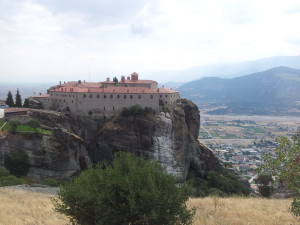 Meteora was one of the first stops of our greek tour and we stayed in the wonderful Kalambaka for two days.
It's a magic place, monasteries are incredible, and the road to monasteries goes through canyons wrapped in red rocks. These roads made us think about american western films.
We chose to visit the biggest monastery (Megalo Meteoro) and the one near it.
Megalo Meteoro is a real recreation of colistered life with old equipements to make wine and with the old refectory.
Above the monasteries, (it's sufficient the visit of one of them)
the real wonder is the feeling of being REALLY suspended,
there's an air that photos can't describe.
Looking beyond the windows of this gigantic buildings suspended in the air, it seems like you're flying, breathing the old days in which those monasterys lived.
Even for the less romantic ones, the landscape is breathtaking!
It's sure that you will have moments of total eclipse,
alone with yourselves, even though tha chaos of tourists and buses.
Be Careful: PAY ATTENTION OF THE BEES!!!!!!!!
There are lot of bees and for us it was really difficult to eat our sandwiches.
After a ride round there and already Mousakka addicted, we leave again.
Destination: Athen!!!
If you need help to plan your holiday we can help you here!