How to plan a road trip through USA
By : duecuorieunaciccions
/
Tags :
allianz health insurance
,
allianz insurance
,
coast to coast why not
,
documents trip to usa
,
esta usa
,
health insurance usa
,
how much on the road usa
,
how much trip to usa
,
international guide license
,
plan trip to usa
,
usa
,
usa by myself
,
usa do it yourself
,
usa motorbike or car
,
usa on the road
,
usa without agency
/
Category :
Tours
,
USA
/
0 Comment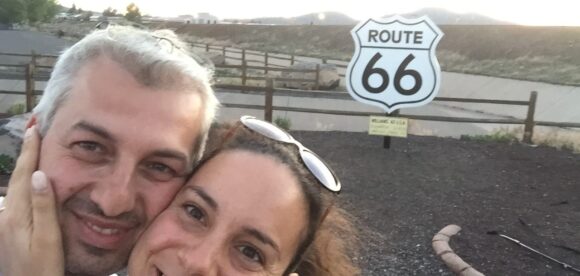 How to plan a road trip to USA
USA: it's time to break the "press silence".
It took us a month to digest this long road, these colours and images that look like a dream still today.
Where can we start from?
Maybe from some answers, to 5 questions that everyone has to face while planning an on the road in the USA.
(Yes. We reveal you how much we spent for a perfect trip too!)
Do-it-yourself or travel agency?
The answer is another qestion: "Are you sure you want to make it alone?"
You can, obviously.
But it takes a lot of studies and time to plan, it took us six months.
For the first time we tried to take into consideration the proposals of two very good travel agents.
The problem was that agencies need to protect their own image.
For this reason they guarantee a medium/high standard of services and hotels that we do not search for.
Planning everything alone we saved a lot, but it was an hard work!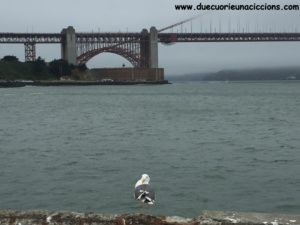 Motorbike or car?
We left the Ciccions at home and, it's difficult to say, but it was the right choice.
We chose to rent a car only for price reasons but, once there, we could move faster.
We made off road and we spent a lot of time making photos in the Death Valley, with a motorbike this was impossible.
Moreover, after years riding the Ciccions we finally could compulsive shopping! 😛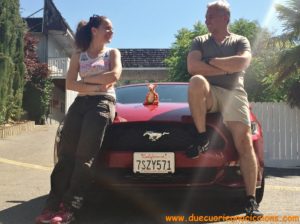 What documents do you need for a USA road a trip?
E-Passaport:
the one with microchip and fingerprints
International guide license or certified translation:
it's necessary only in some Countries.
Every Country has his own rules, but surely you'll find the right instructions on your Ministery of transports' website.
ESTA:
it's a document in wich the USA say that you are welcome in their area.
Good for every State part of the Schengen Agreement, here is a link for more details: Shengen Agreement.
The ESTA lasts for two years and we hope, like everyone, to use it soon again!
The release is early immediate but we suggest you to ask it a week before your departure in order to have the time to face every accident.
To ask for the ESTA you have to pay 14 $ (in 2016) and to fill the form you find ONLY HERE (pay attention: there are lots of websites that apply extra prices):
ESTA
Health insurance:
No. It's not necessary, but we made it.
We chose to have a support just in case we need it, when it's a long trip I think it's the only choice you have.
We chose Allianz because they have Italian assistance and because when we wrote to them they were very available and kind
Moreover the offices are not  in Australia or in impossible palces and this is important in case of possible contentious.
When it's time to chose try different online quotes, on Allianz website they ever make a little discount more if you chat with the operatore and ask for quotes.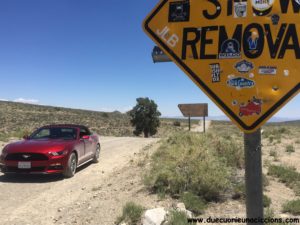 Coast to coast yes or not?
The harder moment while planning a USA trip is the one of the stops choice.
The days are never enough.
We travelled for a month and for 4.550 km, we had "enoug" time for every stop.
A coast to coast means very long stages and a lot of days in limitless filedsc(wonderful, I know, but we preferred another kind of trip).
Money, money, money?
– Nuber of travellers: 2
– Flights: 1880 euro (Bari – Rome – New York – San Francisco, A/R)
– Documents: 320 euro
– 27 nights in hotels: 2120 euro (3 stars more or less)
–  Car rent: 1209 euro (it's not so expensive usually, but we will talk about it in another post)
– Fuel: more or less 300 euro
– Attractions and food: 2000 euro
So it's a total amount of 4000 euro for each one of us, more or less.
This numbers do not include souvenirs and every kind of shopping.
And you have to know that you can't avoid it!!
For every kind of doubt, couriosity or indecent question, as usual, write us! 😀
scriveteci, scriveteci, scriveteci!
Due Cuori (only for this time without the) Ciccions
PS to know where did we take the photos in the post…follow us!  🙂