A Mustang for rent: what's true and what's false?
By : duecuorieunaciccions
/
Tags :
car rentals
,
car rentals usa
,
credit card car rentals
,
how much mustang
,
how much mustang rental
,
mustang
,
mustang cost
,
mustang for rent
,
mustang fuel consumption
,
mustang off road
,
rent a mustang
,
rent mustang usa
/
Category :
USA
/
1 Comment
Our "little Mustang"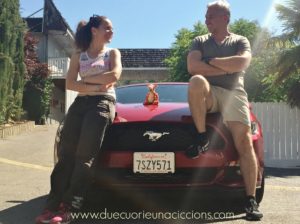 The Mustang was an incredible experience, it gave a lot of american style to our adventure! It took a little time and the wife felt in love with the Mustang too.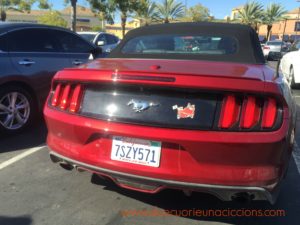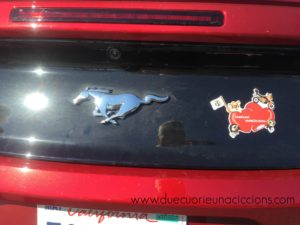 Once home I realized how many doubts and false ideas are there about this car and about car rental in USA, so we will use our experience to make a little clarity about it.
It takes a Credit Card
True.
You will realize that a credit card is very useful everywhere in USA but if you decide to rent a car you need it.
It's necessary in order to book the car online and in the moment you'll take the car too.
You have, before you leave, to ask about the validity of your credit card abroad.
Mustang's fuel consumption is very high
More or less.
It depends on the way you drive it.
We changed car once in the airport, firstly we choose a big SUV, than the Avis' officer recommended us the Mustang in order to decreas fuel consumption.
Once we saw the red paint and the mileage (we took it with 10 km and returned with almost 5000) we can't resist!
Consumption changes according to gear too, generally if you use the automatic the car will use more fuel.
You will notic soon that there are some roads where, if you don't want to melt the engine, the automatic doesn't work (it goes in protection and the power is reduced to 900 rpm).
Average consumption: 11 km/liter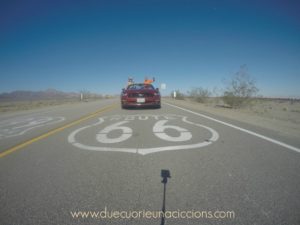 Mustang's hire is very expensive
False.
Car rentals aren't expensive, obviously you have to consider the car you're choosing.
We paid a little more because we change car after our on line booking but if you choose directly on line there are a lot of discounts.
We booked with Holiday autos and we found their on line assistance immediate and flawless.
Choose with care the extra-insurance, there aren't health insurances that cover damages caused by the car.
The most important variable for the rental price is the "drop-off" that is the distance between the point you take the car and the point you return it.
The nearer they are the less you pay.
We decided to take and return the car from the San Francisco airport in order to make our transfer simplier.
Mustang rental cost: about 1100 euro for 16 days (if we choose directly the Mustang online the price was 600 euros)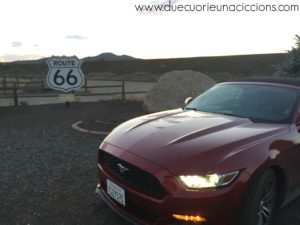 You can't do off road with a Mustang
Absolutely false. (BUT NOT FOR US!!!)
Pepperepeppeeppeeeeeeee drumroll…
Our little Mustang didn't leave us alone, NEVER.
We took it off road in the Death Valley, Monument Valley e a lot of Canyons.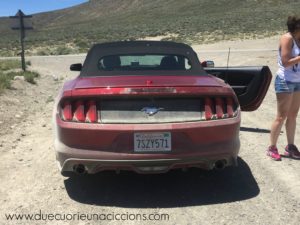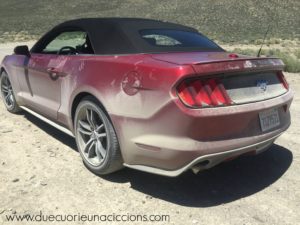 We dared, but take care! Tire are lowered and the car is very low so there is a high risk to damage the car.
Remember that if there are damages: you PAY FOR  THEM!
(so we don't suggest to go off road with this car)
If you are crazy like us, there isn't a car taht can't afford dirt roads of the most known parks.
The most important thing is that the car is not too old and that it's reliable.
You need a car that want leave you alone in the 52° of the Death Valley.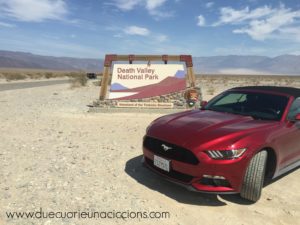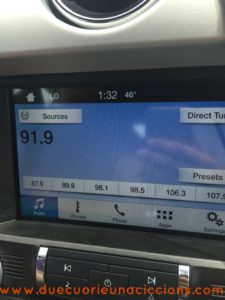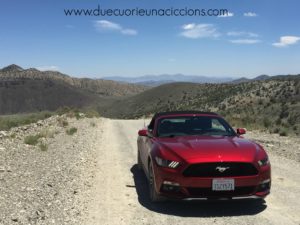 In the end:
the car was very reliable and comfortable, but you have to drive it with care!
We had luck, no police stopped our but in the US rules are very firm so have a look at speed limits and don't drive if you drink!!
HAVE A GOOD MUSTANG FOLKS!!!