The old Budapest: Buda and Ecsery
By : duecuorieunaciccions
/
Tags :
buda
,
budapest
,
budapest market
,
chain bridge
,
ecser
,
ecsery
,
esceri
,
matias church
,
matyas templom
,
monument of the shoes
,
sziget festival
/
Category :
Weekends
/
0 Comment
The old Budapest: Buda and Ecsery
Our last day in Budapest begins…
LOOSING ourselves
trying to reach Ecseri market!!!
When we finally reach it we are enchanted by the smell of the rain and of stale because of all the things exhibited
on the stands… 
It will be difficult to find someone talking English in Ecseri, but they know how to communicate
(they use calculators!) if you want to make deals the perfect moment is saturday morning!
There's every kind of thing..we found some original Nazi stripes…
I will give you a taste…here is the perfect refuge for "family's jewels":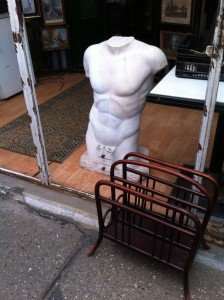 We come back to the center in Pest to visit the Parliament, we thought it was for free for UE citizens but it isn't…
we had only a little time so we decided to walk near the Danube…
there we saw the monument of the shoes…
I looked at those shoes and thought about the moment in wich they tied two feet of two different persons in order to shoot only one of them.
I thought about how incredible could be to hope being shot and not dye drowning.
We took the motorbike and went to the Sziget festival (a festival of no stop music that lasts for days, they close a part of the city and sell only beer) but it wasn't began yet and hundreds of guys were there only to take a place for tents!!!
We gained our Sziget's passport and then went to Buda, the old part of the city, we didn't take the funicular because we had to make a long queue and spend about 15 euros…
It was too late to visit MAtias' church (he isn't a saint 😉 but he is the KING Mati Corvino!)
we walked throw Buda and its Palace's street.
We were looking at the view from fishermans' Bastions and there were musicians playing the violin and the double bass..they create a dream athmosphere…
and we started dancing 🙂
When evening arrived…funambolists arrived too!!!
We returned in Buda, in a small bar on the river, next to the Parliament,
we drank the last hungarian beer on their beach chairs with a lot of guys.
While we were there…we looked at the chain bridge…and we discovered a very famous trend:
Climbing bridges, on people and chaos…and enjoing a little private space of the city…
with them we said goodbye to Budapest

If you need help to plan your holiday we can help you here!