Sofia's emotions
By : duecuorieunaciccions
/
Tags :
24 h in sofia
,
Alexander Nevsky Cathedral
,
Bulgaria
,
bulgarian capital
,
european capitals
,
russian church sofia
,
saint george church sofia
,
Sofia
,
sofia top thing to do
,
Sveta Nedelya
,
two days in sofia
,
what to do in sofia
,
what to see in sofia
/
Category :
Weekends
/
1 Comment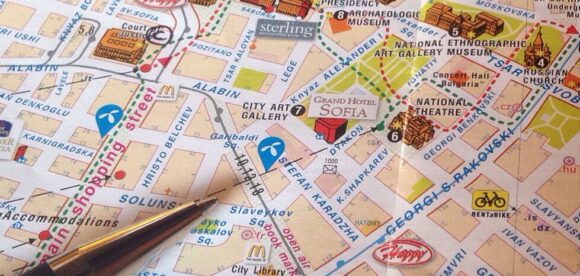 Sòfia and not Sofìa. Pretty please!
How many unespected emotions did Bulgaria main city give us?
A lot.
Coming from Istanbul is really difficult to fall in love with another city, but we will bring you in Sofia's street by those emotions.
1. Tiredness
We arrived in a really hot Sofia and we couldn't make all the things we planned.
We couldn't go on Vitosha Mountain, source of all the water of the city and especially place of leisure for all the citizens.
If you'll visit Sofia an go there please, send us you're photos!!
2. Admiration
For the perfect way they preserve Saint George Church, almost hidden in the atrium of an hotel.
This little Church comes from the Early Christian period and it is considered the most ancient building of the city, inside the Chruch there are frescos in very good state.
We where really lucky because there was the celebration of a baptism inside.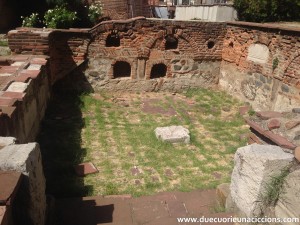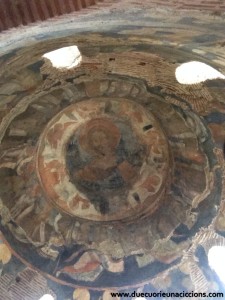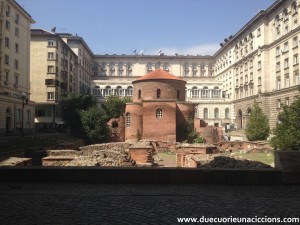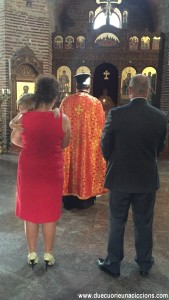 3. Empathy
Walking in Sofia, the same day, we partecipate in a wedding in the Church of Sveta Nedeleya!
Super-fashinated from traditions so far from ours such as the one of candles.
The couple take out of the church two candles tied from a white ribbon, once out they blow together and express a wish.
A few guests, no rice at the exit, limitless simplicity and pure emotion.
There was a lovely old woman, infiltrator like us.
She was the first person with whom the bride and the groom took a photo!
Maybe because our wedding is very near or 'cause every wedding is emotional…
it was a really unforgettable moment!
4. Happiness
We found in this main city too a wonderful flea market in which loose ourselves.
On the left of the wonderful Alexander Nevsky Cathedral, symbol of the city,
you'll find all kind of whatnots and souvenirs!
After a vist of the wonderful Cathedral we passed some hours through stands, there a man showed us a fountain in the back of Cathedral that is the only one that continues to take water directly from the mountain (very good and fresh water, buta very crowded place!).
5. Reflection
Under the Russian Chrich of Saint Nicholaus, beautiful jewel in the center of the city, there is a thomb and tables with pens and notes.
There where persons that wrote their wishes enveloped from frescos on the walls, anf then they left notes near the thomb.
A corner you can't loose, you only have to find little stairs in the garden of the Church that take you in the cellar.
7. Displeasure
We know that all the cities, from this point of view, are the same.
In spite of this we can't accustom to the very strong contrast that we meet every time.
Once in Sofia we met enormous skyscrapers and the center of the city everything looks perfect.
But searching for another flea market we met a very different reality.
We can't be indifferent, we mustn't.
These are only some of the emotions this city gave us.
Sofia is a city in wich is very difficult getting lost and it's easy to find all these places (and much more besides).
The main attractions are located along a street coloured of yellow, you only have to walk on it to discover museums and wonderful buildings.
The nightlife take place in the street of shopping that starts from the center of the city and goes to Vitosha Mountain (Vitosha BL).
If you go there and need our help write us, write us, write us!
If you need help to plan your holiday we can help you here!